If you're reading this post you likely already know about Top40 Theory, and hopefully you've had a chance to check out some of my other posts, and maybe even joined our Facebook group, where you can ask questions and initiate discussions about any pop music theory related topic. But even as I add more and more content to Top40 Theory and try to make it as comprehensive a resource as possible, I don't believe in one stop shops when it comes to learning about the most widely consumed and least studied music in American culture. Exposure to a variety of perspectives is crucial to gaining a deep understanding of this music.

In this post I list the best music theory resources I am aware of that deal directly with current and recent pop music. My definition of what 'counts' as music theory is broader than some other people's. A lot of musicians—especially beginners—think of technical things like the circle of fifths or chord labeling as the essence of music theory. But for me, music theory simply means thinking about how music works, whether it's a single song, a genre, or a more universal principle.

The main reason I started Top40 Theory was that I saw a real need among pop songwriters and producers for a music theory resource relevant to their craft. There are a lot of great music theory textbooks, websites, and courses out there, but nearly all of them are fundamentally based on what's known as common practice music—art music from the 17th-19th centuries. Pop creators need music theory that focuses on the musical principles that all hitmakers know but are never discussed in textbooks.

With that in mind, here is a list of music theory resources that I think you should bookmark/subscribe to and visit frequently. Each of these resources brings something a little different to the table, and since there aren't that many of them there's no reason not to check them all out and see if you like them (I think you will).
8 Pop Related Music Theory Resources You Should Subscribe To

1. Switched on Pop (podcast)

What I love most about Switched on Pop is that beginners and experienced musicians alike, as well as casual pop fans, can learn something valuable from pretty much any episode. Musicologist Nate Sloan and songwriter Charlie Harding break down the most recent hits from various angles, and in a way that's engaging and accessible to anyone interested in this music. They also frequently bring in guests from diverse musical backgrounds, which promises a constant supply of fresh perspectives on today's pop music.

Check out their most recent episode, where they first break down Charlie Puth's metric illusion in "Boy" and then bring on guest Hanif Abdurraqib to discuss Carly Rae Jepsen's "Cut to the Feeling":



​2. Holistic Songwriting (YouTube channel)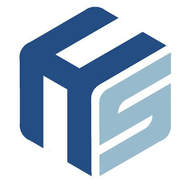 Friedemann Findeisen's channel blew up following the success of his "Artist Series"—a series of videos where he lays out the patterns and principles that underly the melody-writing styles of popular artists. The videos are very well researched and presented in an easily digestible way. I particularly enjoyed his very first video in the series about Taylor Swift:
​3. And the Writer Is (podcast)
Most people--
​including Ross Golan, the host of And the Writer Is—will not consider this podcast a music theory resource, but I didn't hesitate for a second when deciding to include it on this list. I can't think of a better way to learn the music theory of a genre than to listen to the creators of the songs that define it. After listening to several episodes, you will start to notice some common principles that all successful songwriters/producers follow. You will learn the importance of coming up with new sounds and concepts rather than following trends (which will hopefully help you throw out the window any notion you may have had about there being a recipe/formula for creating pop hits). You will also learn why being prolific is so important and gain valuable insight about how to navigate the music industry.

​Most importantly, you will get to know the people behind the music as real people, and not as part of a machine, as they are sometimes (wrongly) viewed by the public. I don't know how he does it, but Golan gets the most successful people in the industry to be so real that listening to And the Writer Is often feels like I'm just hanging out with these people in my living room. You definitely won't hear them talk the same way on The Tonight Show…

Check out what is probably my favorite episode, featuring Bebe Rexha:
​4. The Pop Song Professor (YouTube channel)
If lyrics is your thing you really need to check out Clifford Stumme's channel, in which he breaks down pop song lyrics, sometimes only a few hours after they are released… Stumme puts out a LOT of videos, so I'm sure even he will admit that not every one is a masterpiece, but I've definitely found some of his videos to be very educational, like this one about Eminem's lyric-writing style:
5. Song Exploder (podcast)
​​In the case of Song Exploder, I did hesitate a bit before including it on this list, not because it's not a fantastic podcast (it is), and not because it doesn't qualify as music theory (it certainly does). I hesitated because most of the songs broken down on Song Exploder are older and not necessarily pop/top40 types. However, they do have several great episodes featuring current pop stars, which makes them worth checking out (and it's never a bad idea for creators to learn about things outside their immediate genre). For example, check out this episode with Rachel Platten about her song "Broken Glass":



This is a relatively new podcast by Hunter Farris, who is interested in finding out why we like the music we like. Hunter uses a mix of concepts from music theory and psychology to explore the music he loves—which includes recent and not-so-recent hits—to try and answer this question. Check out his episode about the Zedd/Grey/Marren Morris hit, "The Middle":
​7. How to Write a Hook (blog)
The author of this blog is Adam Hume, a PhD student who researches how songwriters create hooks. How to Write a Hook is still a work in progress and only includes a handful of posts, but there are quite a few things to learn from it if you're a songwriter. I recommend checking it out here, and I am very interested to see what Adam publishes in the future.
8. Music Theory Bridges (blog)
This is a blog dedicated to applying the music theory concepts you learn in a traditional classroom to pop and rock music. Although the author's focus is not current pop, he has written about relatively recent hits like Mylie Cyrus's Wrecking Ball, which is why I bumped him up from the honorable mentions.

If you're a pop creator, you can and should also benefit from more general music theory, but keep in mind that concepts that are rooted in other genres like classical music or jazz do not necessarily work in pop. However, the more skilled you become and the more you gain fluency in the language of pop, the better you will become at incorporating external concepts into your music without it sounding too forced.

The most fertile ground for public music theory seems to be YouTube. Some of the more prominent ones include Adam Neely, 12tone, and Rick Beato, who cover a number of genres but every once in a while include current pop. If you're really adventurous you might also want to check out some publicly available online academic publications, such as Music Theory Online and the Journal on the Art of Record Production.
I hope you have found this list helpful. If you feel that I've missed an important/relevant resource, please feel free to let me know in the comments below or via email, and I'll consider adding it to the list.

Top40 Theory is a project aimed at providing advanced music theory knowledge and composition tools to pop songwriters and producers. Join the small but growing community of highly accomplished songwriters, producers, theorists, and composers at the Top40 Theory Facebook group. You can also follow Top40 Theory's Twitter account and Facebook page, as well as join the mailing list via the form located in the sidebar, to receive updates about new posts and other pop music theory related musings.

Created with